MOTION ARMOUR
Description

MOTION ARMOUR Joint Longevity is a first-to-market combination of patented ingredients NEM®, 5-LOXIN® along with curcumin to provide an extensive natural joint protection formulation. Developed specifically to maintain joint cartilage health and support joint mobility/flexibility in highly active people, while also relieving mild joint inflammation, pain and stiffness.

NEM® is the patented egg shell membrane ingredient from Stratum Nutrition. NEM® is the world's most clinically trialled egg shell membrane product and has clinical studies showing positive result to help support joints against pain, stiffness and inflexibility.

5-LOXIN® is a patented, clinically-studied boswellia extract with clinical trials showing positive benefit specifically for cartilage break-down. Every batch of the 5-LOXIN® harvest is traceable to a specific region and set of trees. 5-LOXIN® is strictly tested and must comply with predefined specifications at different stages of product manufacturing.
Key Features

Formulated using patented natural ingredients.
Maintains healthy joint cartilage.
Relieves mild joint inflammation.
Relieves mild joint pain and stiffness.
Maintains joint mobility/flexibility.
60 film-coated tablets.

A Product Fact Sheet is available for download above.
Ingredients

Each film-coated tablet contains:

NEM® Egg shell membrane powder - 250 mg


5-Loxin™ Boswellia serrata extract - 50 mg
equiv. Boswellia dry gum - 1 g


Curcuma long Rhizome - 50 mg
equiv. Curcuma Ionga rhizome dry - 3200 mg

Ingredients: Curcuma longa (rhizome) extract, egg shell membrane, boswellia serrata extract, glazing agent (carnauba wax), enzymatically hydrolysed carboxymethylcellulose, anti-caking agents (calcium phosphates, magnesium salts of fatty acids), maize starch, bulking agents (silicon dioxide, microcrystalline cellulose), stabilisers (soya) (E 1201).
How to use

Adults: Two (2) tablets per day.

For most effective results, based on all current clinical trials regarding NEM® and 5-Loxin®, a strict 2 tablets per day dosage should be taken.

Do not exceed the recommended daily dose.
Food supplements should not be used as a substitute for a varied, balanced diet and a healthy lifestyle.
Keep out of reach of young children.
Do not use if seal is broken. Store below

 

30˚C.
Dietary

Free from gluten, dairy and nuts.
Contains soy derived substances.
Testing Certificate

MOTION ARMOUR is Informed Sport Certified.

To obtain the relevant Batch Certificate for this product, head to our Batch Certificate Library and search for your product's batch number to find the corresponding certificate.

For any questions in relation to our certified products, please email customer_care@pillarperformance.eu



Frequently Asked Questions
What are glycosaminoglycans and how do they help performance?

Glycosaminoglycans (or GAGs for short) are simply an umbrella category for a range of familiar compounds including collagen, hyaluronic acid, heparin and chondroitin. The serve a wide variety of biological functions, but most notably, serve as a key foundational player to musculoskeletal health – playing a pivotal role in the protection and maintenance of joints.
Why do my joints need protection?

Rigorous and frequent exercise, particularly in high impact sports has the potential to cause significant wear and tear. If left unaddressed, the consistent depletion of bone mineral mass can lead to either clinical or pre-clinical osteoporosis symptoms, including pain, stiffness, swelling and increased fragility.
What is NEM® and 5-LOXIN®?

NEM® is a potent source of glycosaminoglycans, and is sustainably sourced from the delicate inner membrane found in used chicken eggshells, using organic materials that would otherwise be biological waste. 5-LOXIN® is a patented, clinically-studied boswellia extract. The principal bioactive compounds in Boswellia are boswellic acids, AKBA. Both have undergone significant clinical testing for their role in joint mobility and cartilage protection.
When is the best time to take MOTION ARMOUR for performance outcomes?

The benefits of fish oil come from longer term and consistent use. They can be taken any time of day, but the fats are best absorbed in conjunction with fats in a meal. Morning and evening meals make this easy and consistent.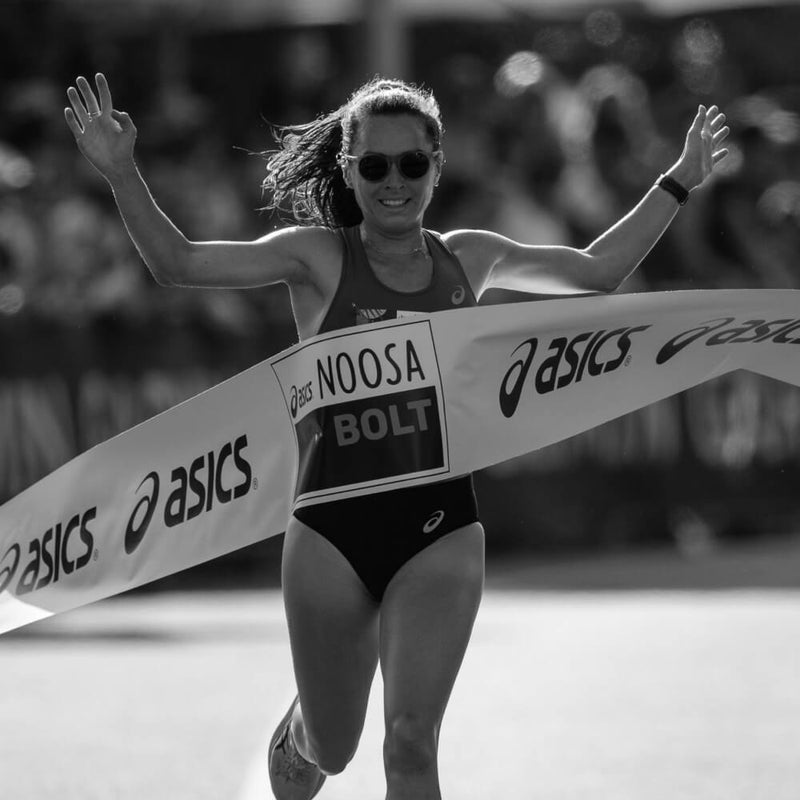 Love the product
Motion armour helps me keeping my ageing joints smoothly operating especially when mileage/hours increase in big training blocks
Great for running!
I have been blown away at the effects of MOTION ARMOUR. Less niggles and aches for sure. As someone who wants to run long term this is a small investment I am happy to pay. Highly recommend!
Nothing better than feeling good
Not going to lie...Always tough to figure out what's making you feel good when you change lots of things. But I've simply started taking Motion Armour and the Triple Magnesium tablets and I've never felt better, nor slept better. Everything feels like it should and not "oh man is this now a problem I need to be aware of" (lol). Both will be ever-stayers in my recovery program